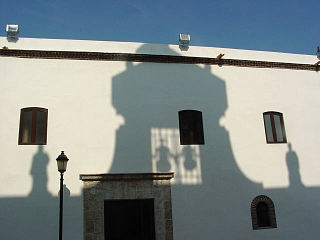 Link to nine photo galleries
from travels in the Dominican Republic
in April 2004.
---
Ecuador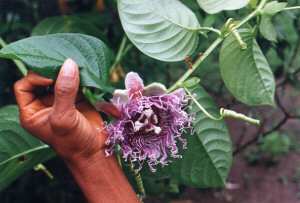 Welcome to the Jungle: A Short Walk in the Ecuadorean Amazon

(1997)
(previously unpublished)
---
France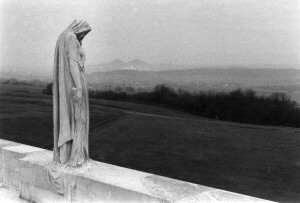 No Man's Land: The Battlefields of Northern France (1989)
(published in the Montreal Gazette, 11 November 1989.)
---
Haiti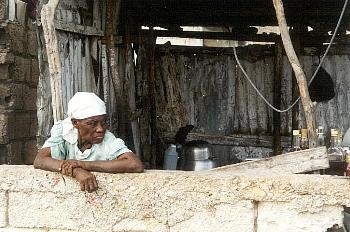 A Haiti Photo Album
Six galleries of photos from my travels in Haiti,
December 2001-January 2002.
Also:
An account of three weeks spent in the Haitian capital, with an
emphasis on the political situation and various brave individuals.
A Taste of Paradise in Haiti (Yes, Haiti)
A visit to Norm's Place in Labadie, Haiti
---
India

South India Photo Galleries 2008
28 photo galleries from the states
of Karnataka, Goa, Tamil Nadu, and Kerala.
---

Indochina
Indochina Photo Galleries 2009
Sixty-four photo galleries from Cambodia, Laos, and Vietnam.
---
Israel/Palestine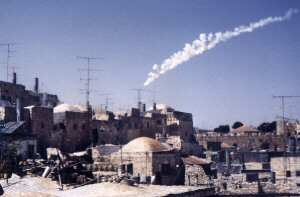 Springtime in Palestine: The Intifada Becomes A Way of Life (1989)
(excerpts published in Canadian Dimension, October 1989)
---
Nicaragua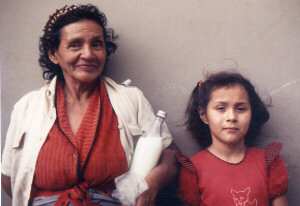 Seven Years On (1986)
(published in two parts in Latin America Connexions, 1986)
Nicaragua, 1991: After the Earthquake (1991)
(published in four parts in Latin America Connexions in 1991, and as CDAS
Discussion Paper No. 68, Centre for Developing-Area Studies, Montréal, 1993.)
Letters from Managua (1998)
(previously unpublished)
---

Romania
Romania Photo Galleries 2007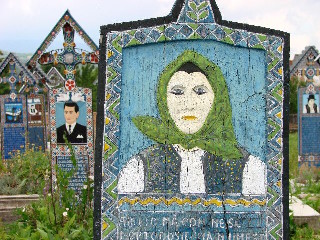 Thirty-one photo galleries from a month in Romania,
June 2007.
---

Russia
Russia Photo Galleries 2008
Thirty photo galleries from a voyage through Russia, May-June 2008.

Pilgrimage to Prokhorovka
An account of a journey to the town of Prokhorovka in southern Russia,
scene of the decisive clash in the Battle of Kursk (July 1943), the greatest
tank battle in history.
---
South Africa

South Africa: "A Mortal Blow to Racism" (1995)
(published in The Jordan Times [Amman, Jordan], 24 July 1995)
---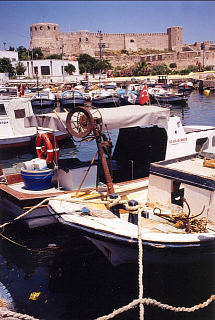 Five galleries of photos from Istanbul,
Çanakkale, Gallipoli, Troy, and the island of Bozcaada,
June 2003
---
Some Favourite Places
Photographs by Adam Jones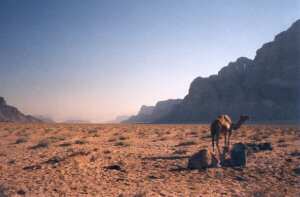 Series I: Just Deserts
Wadi Rum, Jordan (1995)
Siwa Oasis, Egypt (1989) (b & w)
The White Desert, Egypt (1989) (b & w)
Turfan Oasis, Xinjiang, China (1984)
Mosque at Turfan, China (1984)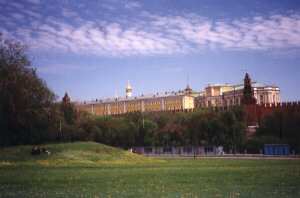 Series II: Europe
Arbatskaya Metro, Moscow (1997)
Peter & Paul Fortress, St. Petersburg (1997)
Artillery Museum, St. Petersburg (1997)
The Kremlin, Moscow (1997)
17th-century Wall, Denmark (1997)
Christo Wraps the Reichstag, Berlin (1995)
Façade, Eastern Berlin (1995)
Vimy Ridge (1989) (b & w)
Moonrise: Oystermouth, Wales (1999)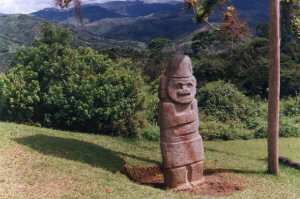 Series III: Latin America
Copán, Honduras (1996)
Santa Fé de Antioquia, Colombia (1994)
El Retiro, Colombia (1994)
San Agustín, Colombia (1994)
Amazon Flora, Ecuador (1997)
Seventh Anniversary of the Nicaraguan Revolution (1986)
Street Scene, Puebla, México (2000)
Cathedral, Puebla, México (2000)
Dusk, Cholula, México (2000)
---
People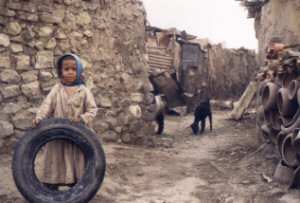 Series I
Cairo (1989)
Jiayuguan, China (1984)
Matagalpa, Nicaragua (1986)
Tierradentro, Colombia (1994)
Train to Santa Clara, Cuba (1998)

---
The México Galleries
Images of life where I live ...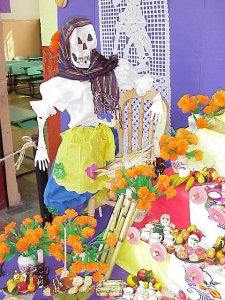 ---
Countries I've travelled in (current total: 79)
(visits shorter than three days are not included;
country's name as at time of visit.)
L = Lived
M = Multiple Visits
Argentina (M) - Australia (L) - Austria - Belgium - Benin - Bolivia - Bosnia and Herzegovina (M) - Brazil (M) - Burkina Faso - Cambodia - Canada (L) - China (People's Republic) (L) - Colombia (M) - Costa Rica (M) - Croatia - Cuba (M) - Czech Republic - Czechoslovakia - Denmark - Dominican Republic - Ecuador - Egypt - Ethiopia - Fiji - France - Germany (M) - Ghana - Greece - Guatemala - Haiti - Honduras - Hong Kong - Hungary (M) - India - Indonesia (M) - Iran - Iraq (Kurdistan) - Israel/Palestine (West Bank & Gaza) (M) - Italy (M) - Jamaica - Japan (M) - Jordan (M) - Kosovo - Laos - Latvia - Macedonia - Malawi - Malaysia (M) - México (L) - Montenegro - Morocco - Mozambique - The Netherlands - New Zealand - Nicaragua (M) - Norway - Panama - Paraguay - Peru (M) - Poland (M) - Portugal - Romania - Russia (M) - Rwanda (M) - Singapore (L) - South Africa (M) - Spain (M) - Swaziland - Switzerland (M) - Syria - Tanzania - Thailand (M) - Turkey (M) - Uganda - United Kingdom (L) - United States (L) - Uzbekistan - Vietnam - Yugoslavia - Zimbabwe
Pit-Stops/Quick Visits/Transit
(but enough time to have some memories!)
Bulgaria - East Germany - El Salvador - Gibraltar - Iceland - Macau - Mozambique - Pakistan (Karachi) - Qatar - Slovakia - Togo - Zambia
---
The best of the best (that I've seen ...)
Most beautiful countries: Colombia, Bolivia, Guatemala, Malaysia, Laos, Rwanda, (ex-)Yugoslavia. Most beautiful big cities: Cape Town (South Africa), Cartagena (Colombia), Copenhagen (Denmark), Havana (Cuba), Jerusalem (Israel/Palestine), Buenos Aires (Argentina), Prague (Czech Republic), Rio de Janeiro (Brazil), Sevilla (Spain), Kazan (Russia) (link to photo), Vancouver (Canada). Most beautiful small cities/towns: Bruges (Belgium), Cachoeira (Brazil), Copán (Honduras), Dubrovnik (Croatia), Ribe (Denmark), Santa Fé de Antioquia (Colombia - link to photo). Favourite big cities: Istanbul, Barcelona, Mexico City, Buenos Aires, New York City, Cairo. Most boring big city: Amman (Jordan). Most magnificent sites/sights: Machu Picchu (Peru), Angkor (Cambodia), Borobodur (Indonesia), Copán (Honduras), Tikal (Guatemala), Egyptian Museum (Cairo), Iguazu Falls (Argentina/Brazil), British Museum Manuscript Room (London), Museum of Anthropology (Mexico City). Most haunting: Armero (Colombia) (link to The Silence of Armero), Srebrenica (link to Bosnia photo galleries), Auschwitz-Birkenau (Poland), Murambi (Rwanda), Hiroshima (Japan), the Somme (France) (link to No Man's Land). Best places you may never have heard of: Kazan (Russia), Santa Fé de Antioquia (Colombia), Ribe (Denmark), Siwa Oasis (Egypt), Xinjiang (China).
---
Friendliest people: Haitians, Australians, Cubans, South Indians, Iranians. Loveliest landscapes: Bosnia/Herzegovina, British Columbia, Cape of Good Hope, Quiché highlands (Guatemala), Laos, Turkey. Most magnificent buildings: Sancta Sophia Mosque in Istanbul; Qala'at al-Hosn/Crac des Chevaliers, 12th-century Crusader castle, Syria (link to photo). Most attractive people: Cubans, Spaniards. Best food: Cairo, Istanbul, Singapore, South India, Vancouver. Worst food: Cuba (unless in a private home). Best bread: Jordan, Turkey. Best beer: Cooper's Ale, South Australia. Best beers in countries where you wouldn't expect to find great beers: Amstel (Jordanian version), Club Colombia (brewed since 1889), Victoria (Nicaragua), Prestige (Haiti), Beerlao (Laos), Sierra Nevada Pale Ale (USA). Greatest innovation in travel since the invention of the jet airplane: the Internet.
---
Cheapest country: Choose your hyper-inflationary situation: Nicaragua (1986), Poland (1989). Hyper-inflation aside: Egypt, Argentina during the last crisis. Most expensive: Japan, Switzerland, Norway. Most overrated countries: France (the Côté d'Azur is a joke), Jamaica (sociopathic males). Most underrated: Colombia, Germany. Most countries visited in the space of 16 hours: Five (Argentina, Bolivia, Colombia, Panama, Mexico -- thanks to the "milk run" on Lloyd Aereo Boliviano). Cleanest city: Singapore (nice place to live, no need to visit there). Places I can't believe I've never been: Canada more than about 200 miles north of the U.S. border; the U.K. apart from England and two days in Wales

Impending journeys:Ethiopia, Tanzania, Rwanda (again), and Ukraine in Summer 2013. North India, Nepal, Bangladesh, Burma (Myanmar), and Sri Lanka in 2014.
---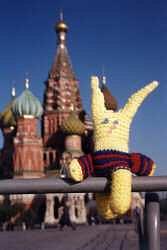 Last, but not least:
Cherished travelling companions over lo! these many years
and time-zones ...
Mom&Dad&Craig, Fabiola, Griselda, Lindsey, Marvin, Miriam, Rick, Tomi and Karin, "Don Antonio," Wilburg.
---
"Always the same alloy of panic and joy at the moment of departure. It is like losing your foothold in a great love affair. What will happen now? I have no idea. All I know is that I have just thrown myself out into it."
- Sven Lindqvist
---
[Back to the Top of the page.]
[Back to the Main Menu.]
---
Created by Adam Jones, 1998.


adamj_jones@hotmail.com
Last updated: 25 December 2013.