The Gender Page
---
Welcome to a collection of my monographs, journal articles, and freelance writing on gender issues. Scroll for links to my scholarly publications on feminism and gender issues, and to the text of my study, "The Globe and Males," examining the coverage of men in "Canada's National Newspaper." There's also the text of a 1992 radio interview, a range of short polemics on various taboo subjects, and my article on men and international human rights for The Globe and Mail. The most recent updates include my scholarly work on "gendercide" and materials on gender-selective atrocities in Kosovo and East Timor.
---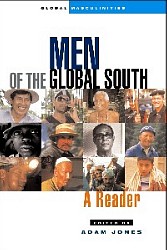 This volume has just been published by Zed Books. Its purposeis to advance the
study of men and masculinities in the developing world by presenting its subjects
in an accessible and profoundly human fashion that will appeal to students
and others interested in Third World development, gender issues, human rights,
international political economy, and a range of other subject-areas.
---
NOW PUBLISHED
Edited by
Adam Jones
Vanderbilt University Press, 2004
The most wide-ranging book ever published on gender-selective
mass killing, or "gendercide," this collection of essays is
also the first to explore systematically the targeting of non-combatant
"battle-age" males in various wartime and peacetime contexts.
Link to further information
and a full table of contents.
Please help publicize Gendercide and Genocide!
The publicity flyer can be downloaded
for printing and distribution.
---
I.
Scholarly Publications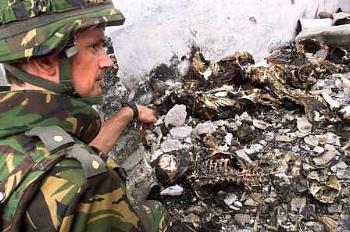 Published in the online Journal of Humanitarian Assistance,
February 2002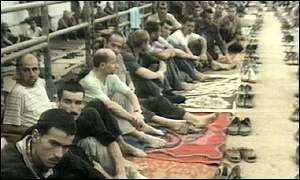 By Augusta Del Zotto and Adam Jones
An analysis of the taboo subject of male-on-male rape
and sexual torture, with a focus on the Balkans wars of the 1990s.
Published in Journal of Human Rights, 1: 3 (September 2002).
Review of Cynthia Enloe,
Maneuvers: The International Politics
of Militarizing Women's Lives
Contemporary Politics, 7: 2 (2001)
Gendercide and Genocide
Journal of Genocide Research, 2: 2 (June 2000)
Engendering Debate
Review of International Studies, 24: 2 (1998)
[Response to Carver et al., "Gendering Jones," in the same issue.]


Does "Gender" Make the World Go Round?
Feminist Critiques of International Relations
Review of International Studies, 22: 4 (1996)
(Winner of British International Studies Association Prize
for best Review article of 1996)
Gender and Ethnic Conflict in ex-Yugoslavia
Ethnic and Racial Studies, 17: 1 (1994)


Review of Errol Miller,
Men at Risk
Caribbean Studies, 25: 1-2 (1992)

---
II.
Studies
The Globe and Males:
The Other Side of Gender Bias in Canada's National Newspaper
(Edmonton, AB: Gender Issues Education Foundation, 1992)
"An excellent study ... even-handed and persuasive."
- George Bain, Media Critic, Maclean's Magazine

"For Adam Jones, coverage is the real issue. ... Because Jones' conclusions fly so completely in the face of conventional wisdom, one might be tempted to dismiss them. But that would be premature. First, his is essentially the only scientific research to do an in-depth analysis of each and every article concerning violence over a certain time period, and to evaluate whether it contained bias against either portraying the man as a victim, or the woman as the victimizer. ... Second, his findings are confirmed by anecdotal accounts by dozens of men and women who work in the media."
- Armin A. Brott, Nieman Reports (Harvard University), Winter 1994
---
III.
East Timor, 1999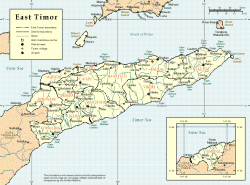 Evidence is mounting that the Indonesian military's genocidal assault
on the Timorese people constitutes another "gendercide," that is,
a mass gender-selective campaign of extermination. As with the recent
Kosovo events, I am posting excerpts from media coverage to draw together
the fragmentary eyewitness and second-hand accounts of atrocities against
both men and women.
Feature article,
15 November 1999:
---
IV.
Kosovo/The Balkans

The Kosovo Trilogy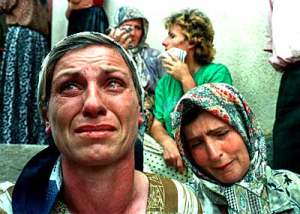 Qame Gashi, widowed in Bela Crkva, Kosovo, July 1999.
Published in Transitions: The Journal of Men's Perspectives, 21: 1-3 (2001)
How did the mass media depict the "gendering" of the conflict in Kosovo?
Excerpted from CIDE Documento de Trabajo #62, 2000:
examines the Kosovo war in the context
of earlier campaigns of "gendercide" in the Balkans.
Kosovo: Orders of Magnitude
Published in IDEA: A Journal of Social Issues, 5: 1 (2000)
A detailed examination of the scale and character of Serb atrocities
in Kosovo between March and June 1999.
---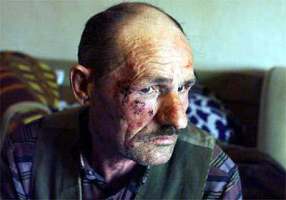 Gender-Selective Atrocities in Kosovo
Background Materials
on gender-selective atrocities
in Kosovo, 1998-99
---
More Writings on the Balkans Conflicts
Gender and Ethnic Conflict in ex-Yugoslavia
Ethnic and Racial Studies, 17: 1 (1994)


Terminal Sexism:
Men, Women and War in ex-Yugoslavia
Balance, Winter 1994-95.
---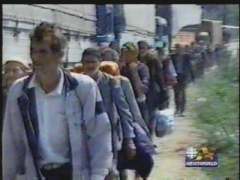 Link to galleries of photos documenting the slaughter
of an estimated 7,079 men at Srebrenica, along with excerpts from my article
"Pity the Innocent Men" and David Rohde's definitive book
on the massacre, Endgame. A recent BBC article
on The Women of Srebrenica is also included.
---
V. Miscellany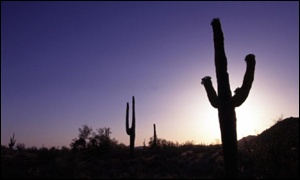 An analysis of the real patterns of violent victimization
in the Mexican border town. Published in Spanish in Letras Libres
(Mexico), April 2004.
"Pity the Innocent Men" (1999)
My feature article from The Globe and Mail (20 February 1999);
possibly prescient in the light of Kosovo?
Feminisms, North and South (1991)
A wide-ranging, highly personal interview with Sofía Montenegro,
one of Nicaragua's most distinguished feminist activists.
The Invisible Victims
(1992)
Feature article in The Globe and Mail,
built around the critique in "The Globe and Males" (see "Studies").
Interview
(1992)
Broadcast on CJCA Radio, Edmonton,
after publication of "The Invisible Victims."

Why I Won't Wear A White Ribbon
(1992)
Analyzing the aftermath of the massacre of 14 women
at the École Polytechnique in Montreal.
---
VI.
Letters to the Editor
Link to the Gender Section of my selected Letters to the Editor, 1984-1998.
---
Books about gender and politics from Amazon.com
NOTE: If the box instead shows generic Amazon information,
please click the "Refresh" button on your browser.
---
Back to the
Index Page
of the site
Created by Adam Jones, 1998.

adamj_jones@hotmail.com
Blog:
http://jonestream.blogspot.com
Last updated: 5 May 2004.