Russia 2008
Photos by Adam Jones
These photos were taken on a month-long trip to Russia in May-June 2008.
---
Gallery 22: The Baikal Express / Tobolsk
---
I.
We headed back a couple of thousand kilometres west aboard one of Russia's
two most famous trains: the no. 9/10 "Baikal," which plies between Moscow and Irkutsk
(the other is the no. 1/2 "Rossiya," which covers the Moscow-to-Vladivostok route, i.e.,
the full length of the trans-Siberian railway).
---
II.
The provodnitsa (attendant) of our carriage, also known as
"She Who Must Be Obeyed" (she was really very nice).
---
III.
Passing through Krasnoyarsk train station.
---
IV.
---
V.
This photo and next: typical Siberian scenery out the train window.
---
VI.
Photo by Griselda Ramírez.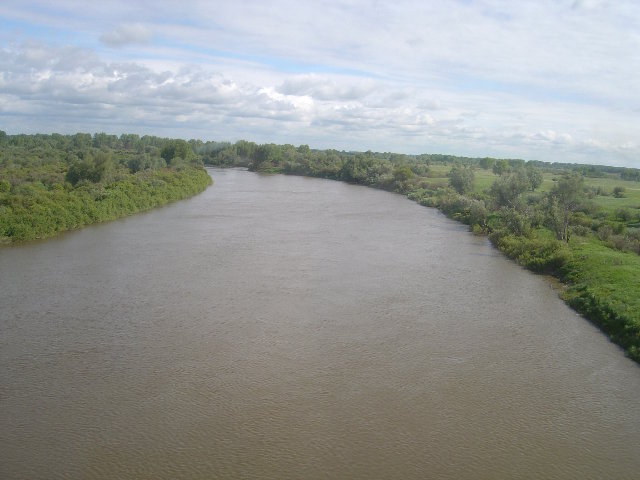 ---
VII.
We now arrive in the small city of Tobolsk, about 250km north of the main line,
where we broke our journey for a day and enjoyed the sights of the first capital of Siberia (founded in
1587). Dostoevsky was briefly imprisoned here en route to Omsk, and it was also the final stop for Tsar
Nicholas II and his family, before they were transferred to Yekaterinburg and executed in a cellar in 1917.
In this first image, we see one of the quaint old 1950s buses that still trundles around the city, along with
a slightly more modern counterpart.
---
VIII.
The powerful kremlin (fortress) of Tobolsk, built in the 18th century when the city
was the administrative centre of Siberia.
---
IX.
It was unseasonably chilly in Tobolsk -- hence the cold-weather wear.
Photo by Griselda Ramírez.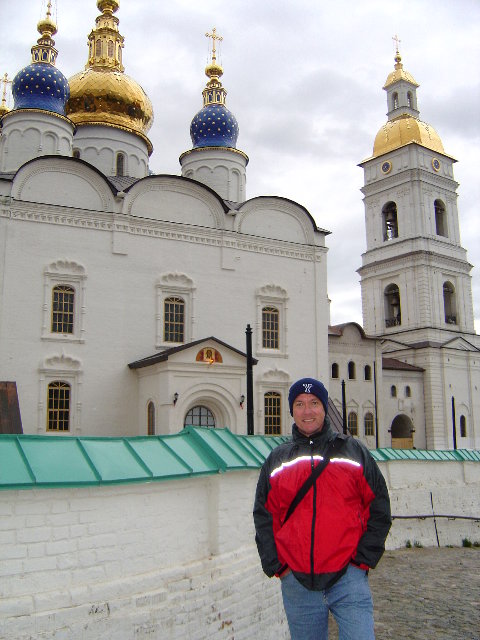 ---
X.
Photo by Griselda Ramírez.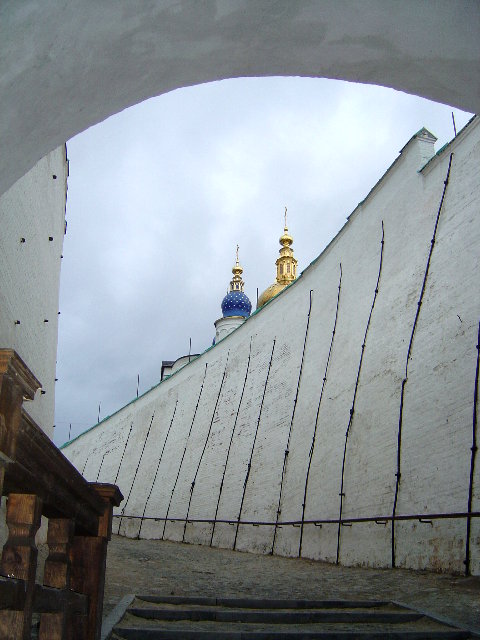 ---
XI.
---
---
All photos copyright 2008 by Adam Jones, unless otherwise indicated. These images may be freely used for educational and other non-commercial purposes, if the author is credited and notified. For commercial use, please contact the author.

adamj_jones@hotmail.com
---