Romania 2007
Photos by Adam Jones
---
The following photos were taken on a monthlong trip through Romania in June 2007.
---
Photo Gallery 13 - Sighisoara (1)
Sighisoara, with its extensive medieval citadel on a hilltop, is
probably the best-known tourist destination in Transylvania -- not least because
it is also the birthplace of Vlad Tepes, "Vlad the Impaler," the 15th-century
ruler who was formally known as "Draculea," and served as something of a model
for Bram Stoker's vampire of (nearly) the same name. Hence the profusion of Dracula
kitsch on display in the souvenir stores.
---
I.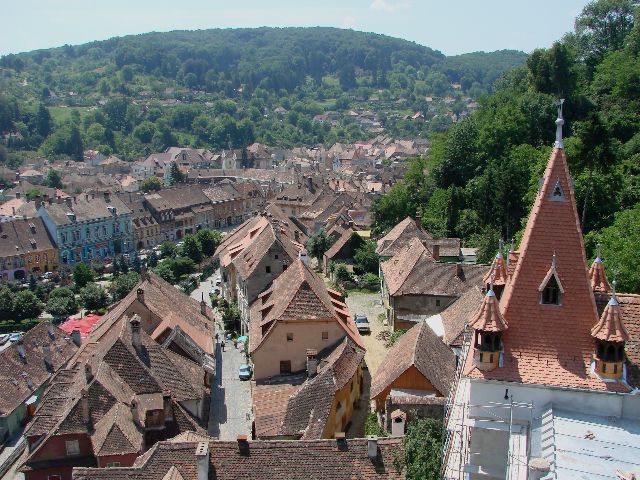 ---
II.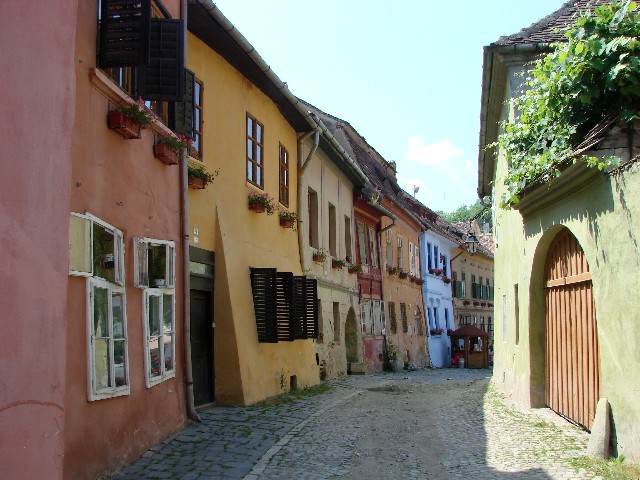 ---
III.
Dracula for sale (1)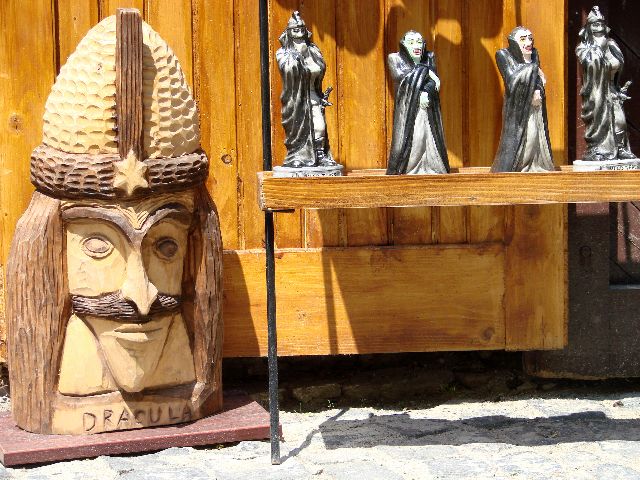 ---
IV.
Dracula for sale (2)
This little statue was quite erotic in its way, or maybe it's just me.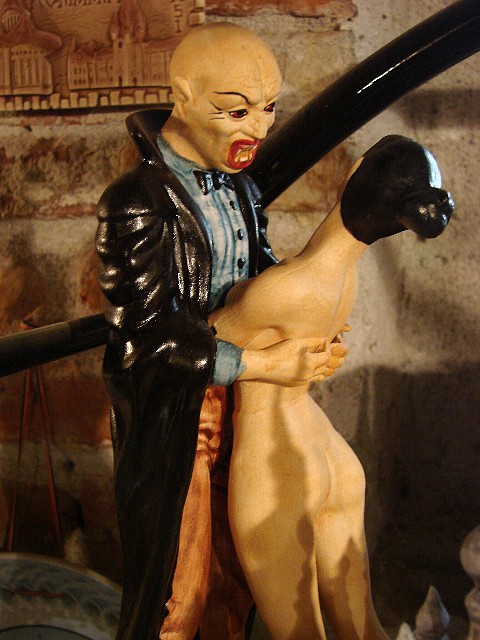 ---
V.
Most of the streets of the citadel were being torn up and
the water-pipes replaced during our visit -- something we saw across
the country, as Romania emerges from decades of communist neglect.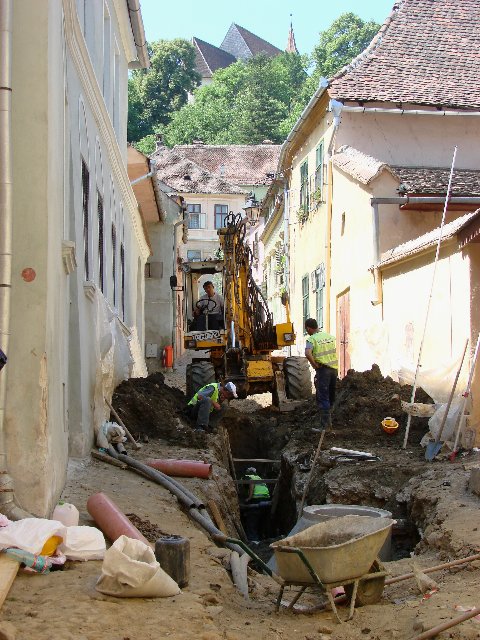 ---
VI.
A Sighisoara suburb reflected in a granite tombstone
in the local cemetery.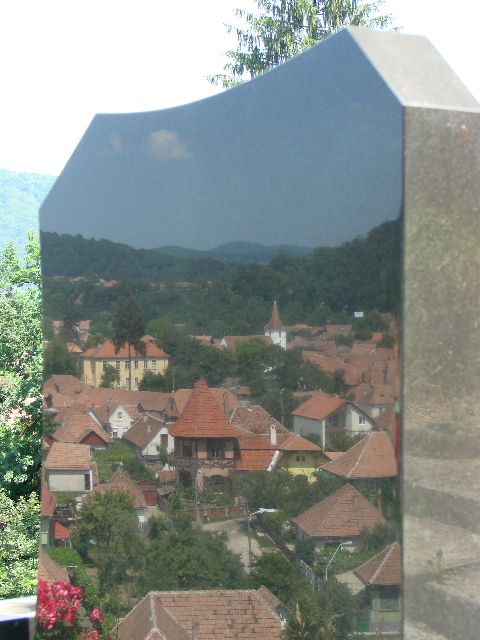 ---
VII.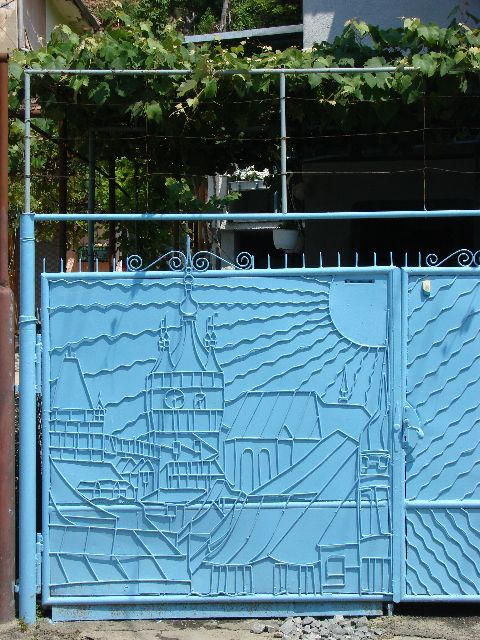 ---
VIII.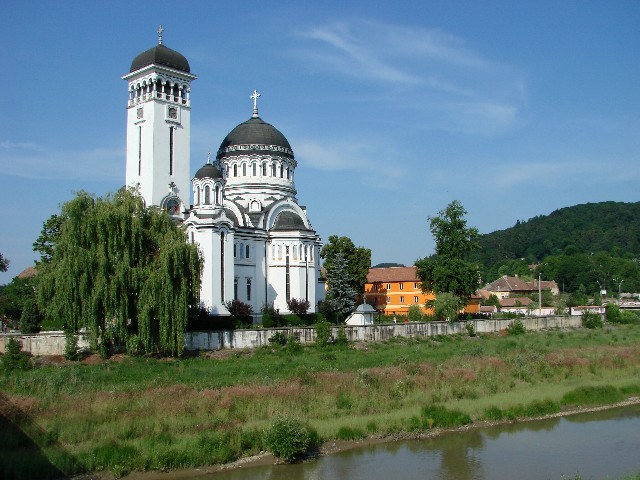 ---
IX.
Not a road sign you see every day.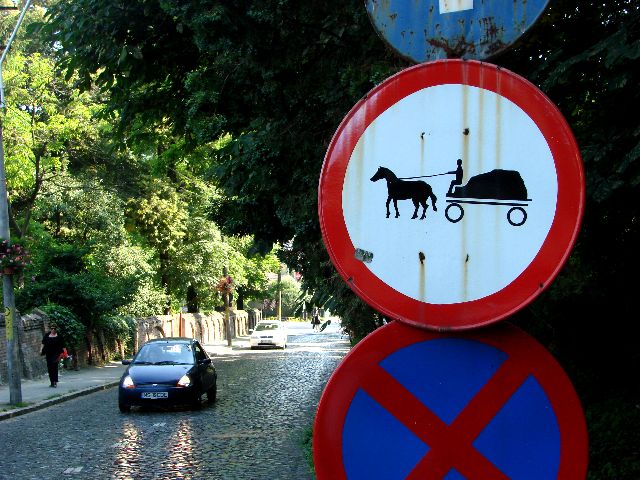 ---
---
All photos are copyright 2007 by Adam Jones. No copyright is claimed for educational or other non-profit use if the author is credited and notified. For commercial use, please contact the author. Photos are also available in large-size (3072 x 2304), high-resolution versions suitable for printing and framing.

adamj_jones@hotmail.com