Romania 2007
Photos by Adam Jones
---
The following photos were taken on a monthlong trip through Romania in June 2007.
---
Photo Gallery 5 - Sinaia (2)
---
I.
A passenger jet pays a visit over Peles Castle.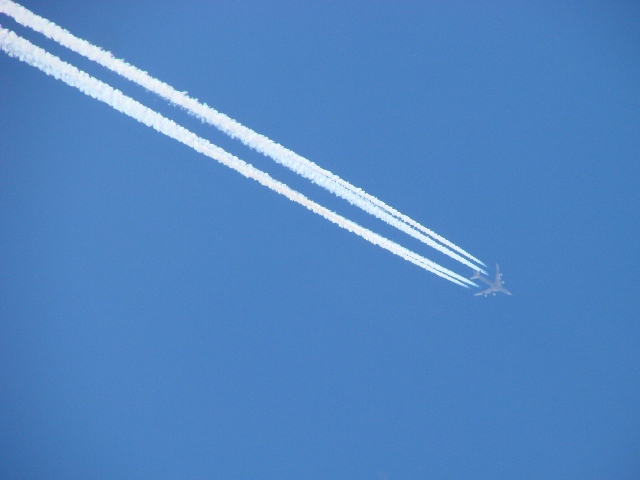 ---
II.
Local lacework on display in Sinaia.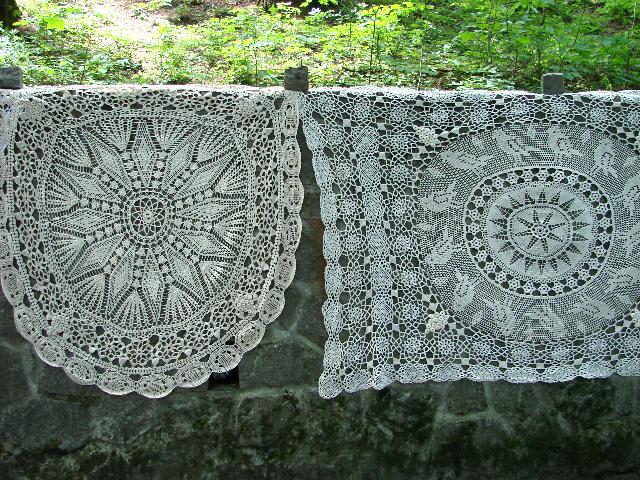 ---
III.
Sinaia Monastery (1)
Photo by Griselda Ramírez
---
IV.
Sinaia Monastery (2)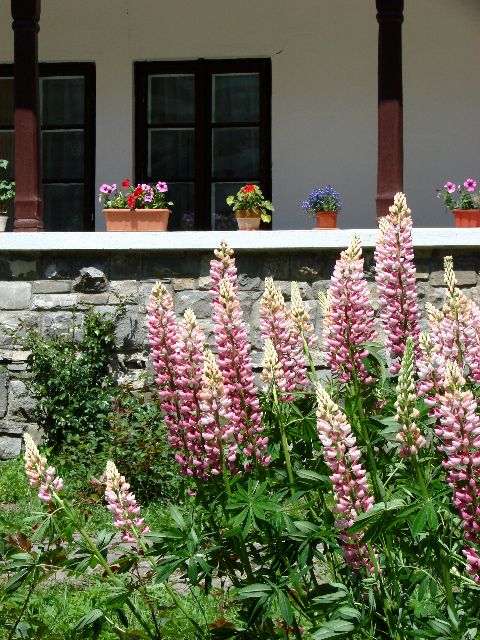 ---
V.
Sinaia Monastery (3)
Some of the gorgeous 17th-century frescoes adorning the
Biserica Veche church in the monastery.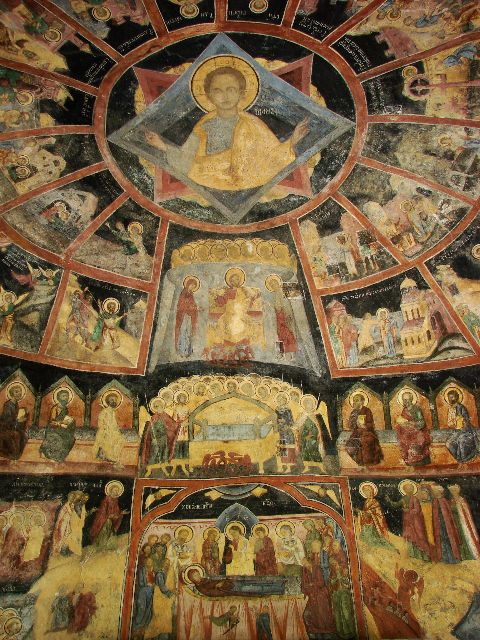 ---
VI.
A First World War cemetery outside Sinaia.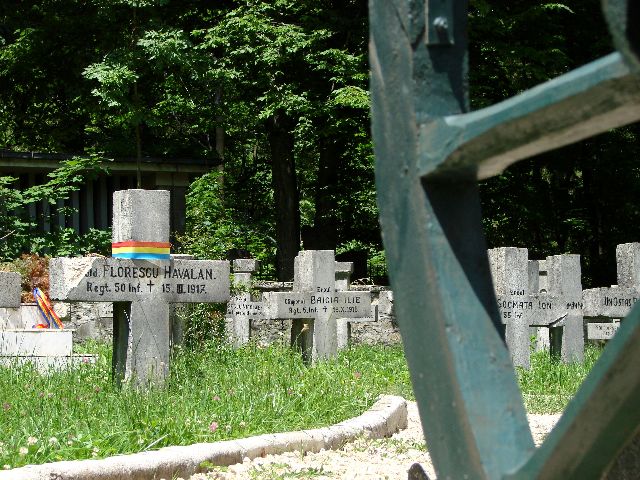 ---
VII.
View out the window of our lodgings in a private home
on the last evening of our stay in Sinaia. The Bucegi mountain range
is in the distance (see next gallery).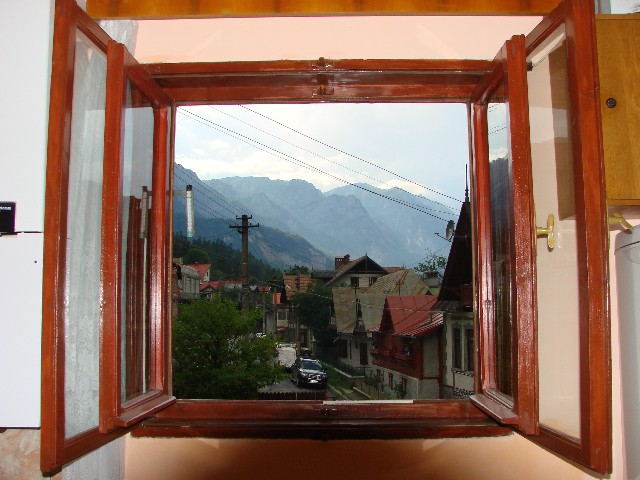 ---
VIII.
Taken from the same window.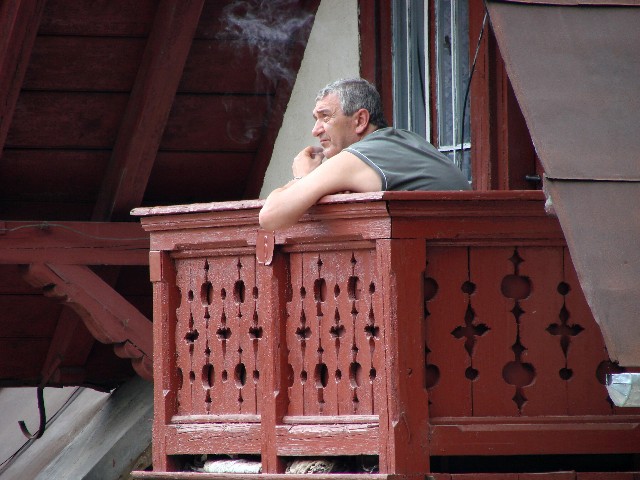 ---
---
All photos are copyright 2007 by Adam Jones. No copyright is claimed for educational or other non-profit use if the author is credited and notified. For commercial use, please contact the author. Photos are also available in large-size (3072 x 2304), high-resolution versions suitable for printing and framing.

adamj_jones@hotmail.com