Indochina 2009
Photos by Adam Jones
These photos were taken during two months in Indochina
(Cambodia, Laos, and Vietnam) from May to July 2009.
---
Photo Gallery 7: Chez Jarvis, near Phnom Penh
We were most fortunate to be invited by Helen Jarvis (see previous gallery) and her husband,
Allen, to stay with them at their magnificent house overlooking the Mekong River, about half an hour from Phnom
Penh proper. We took the opportunity to soak up life on the river and down the semi-rural road nearby. Idyllic --
many thanks indeed, Helen and Allen!
---
I.
Allen and Griselda outside the Jarvis homestead.
---
II.
Griselda in the kitchen/lounge.
---
III.
---
IV.
The view of the Mekong from the balcony outside our room.
---
V.
Photo by Griselda Ramírez
Good heavens, could this be a picture of Adam relaxing?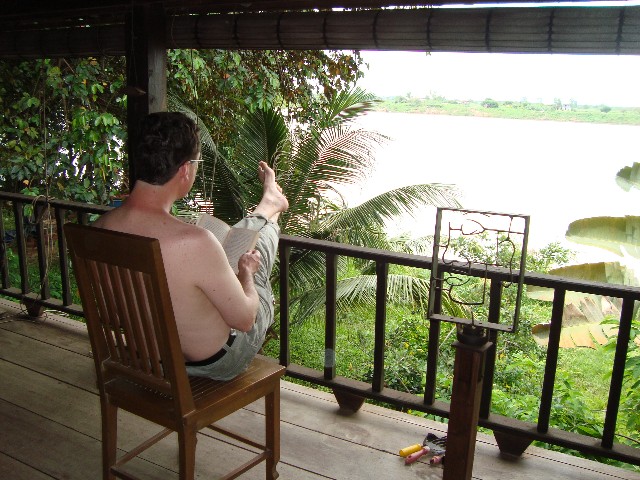 ---
VI.
A Buddhist cemetery down the road.
---
VII.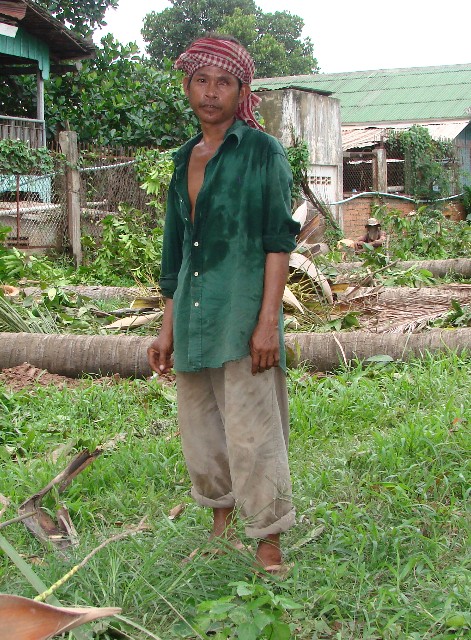 ---
VIII.
---
IX.
Photo by Griselda Ramírez
---
X.
Apparently, 60 percent of the Cambodian population is under 15 years of age.
Be prepared for a lot of kid shots ...
---
---
All photos copyright 2009 by Adam Jones, unless otherwise indicated. These images may be freely used for educational and other non-commercial purposes, if the author is credited and notified. For commercial use, please contact the author. All photos are available in high-resolution versions suitable for print publication.

adamj_jones@hotmail.com