Bosnia & Herzegovina 2007
Photos by Adam Jones
---
The following photos were taken during a ten-day trip
to Bosnia & Herzegovina in July 2007.
---
Photo Gallery 2 - Postwar Mostar
Mostar was one of the most bitterly-contested sites in the conflict that racked
the former Yugoslavia from 1992 to 1995. First it was besieged by Serb forces; then, after
a combined Croatian-Muslim force fought off the Serbs, the Croatians turned on their former
allies and pounded the Muslim quarters nearly to rubble. This gallery shows some of the still-
visible damage from the conflict. It is "unrepresentative," in that most of the city has
been rebuilt, and these ruins and shell-pocked facades are the exception rather than the rule.
But there are still more of them than I have seen in a city in all my global travels.
---
I.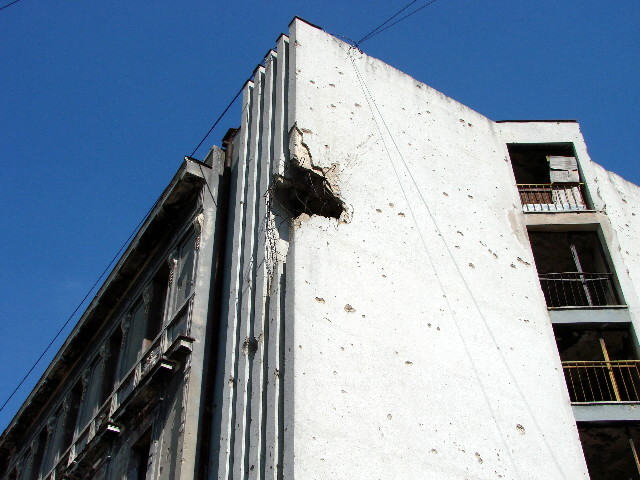 ---
II.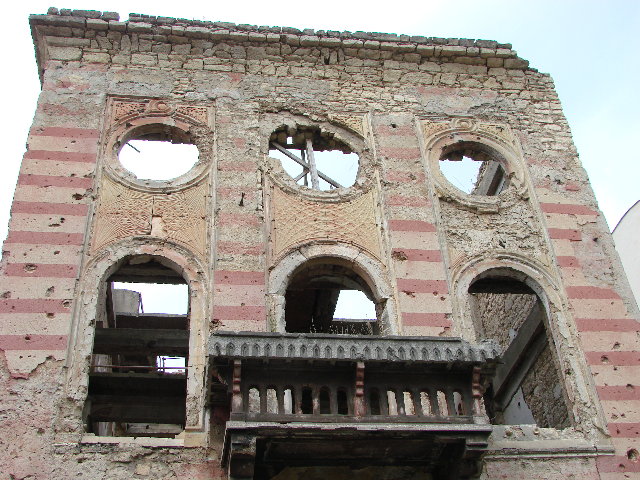 ---
III.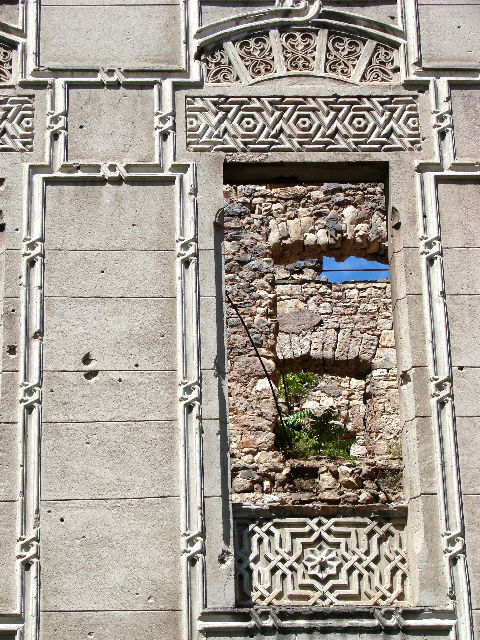 ---
IV.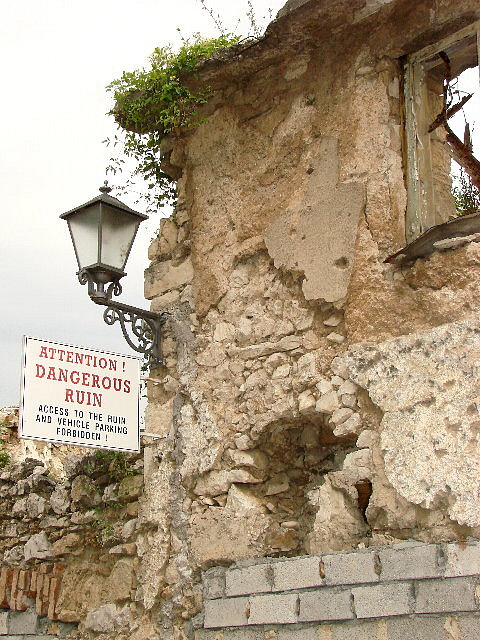 ---
V.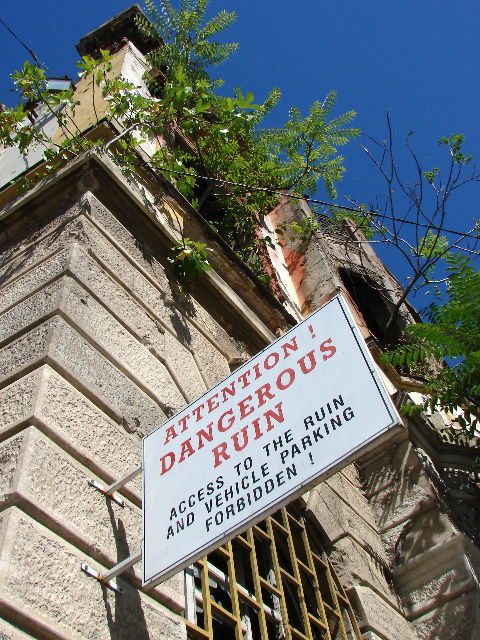 ---
VI.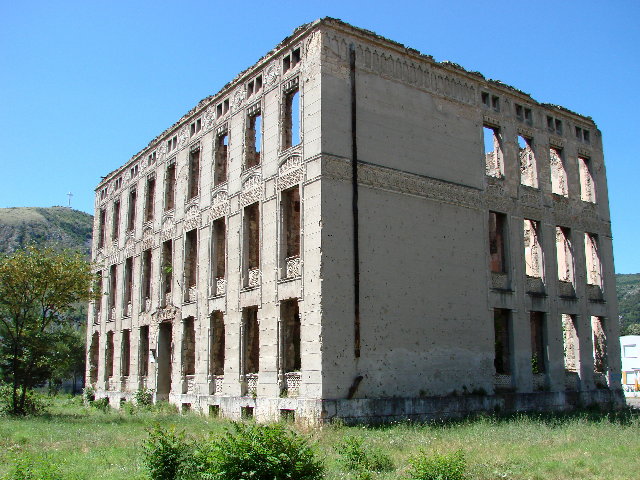 ---
VII.
Children play in a public park on the Croatian side of town,
below a shattered and burnt-out ruin.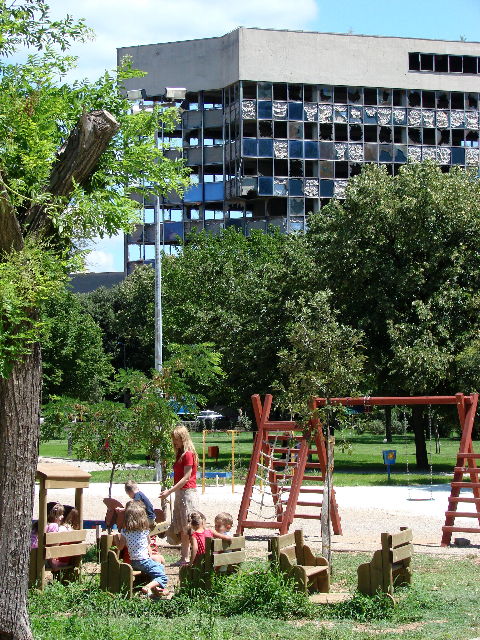 ---
VIII.
This photo and following: two views of the same edifice
on one of Mostar's main thoroughfares.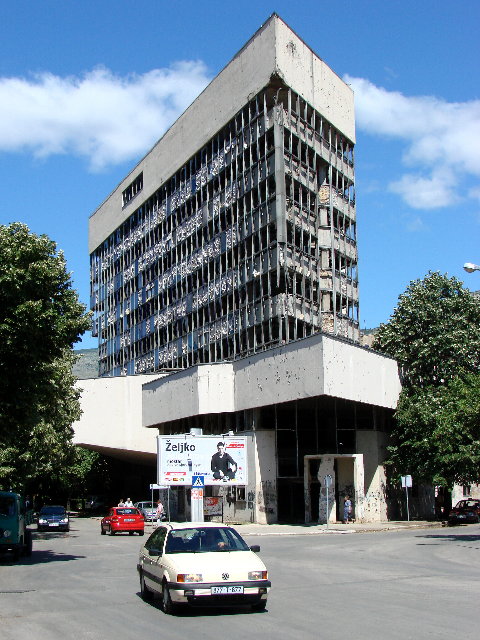 ---
IX.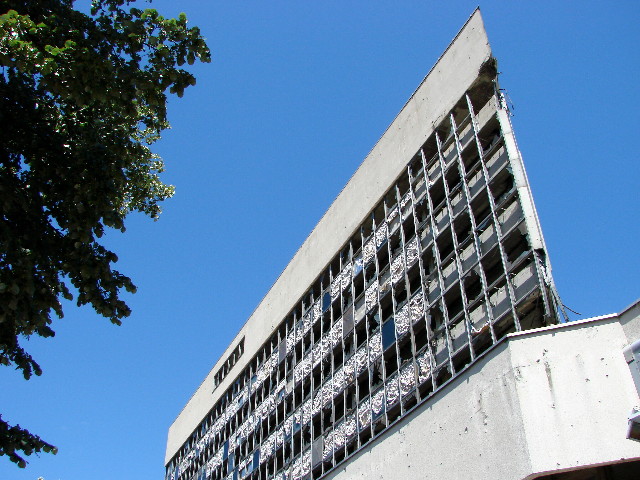 ---
X.
Many structures in Mostar have been repaired, some are still heavily damaged,
and a few -- like this apartment building -- are somewhere in between.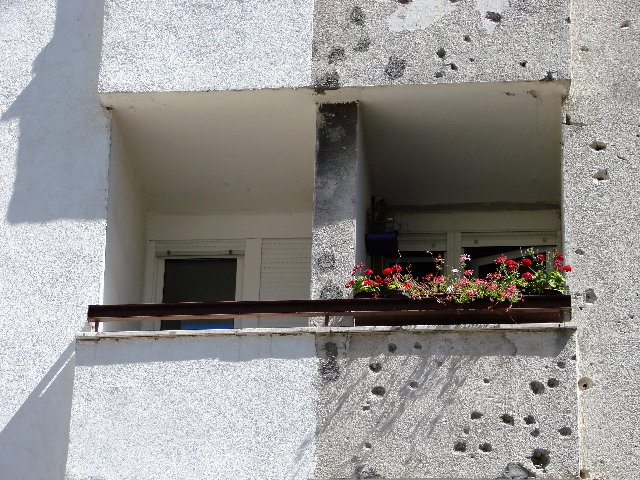 ---
XI.
This photo and following: a graveyard for Muslim casualties
of the war period.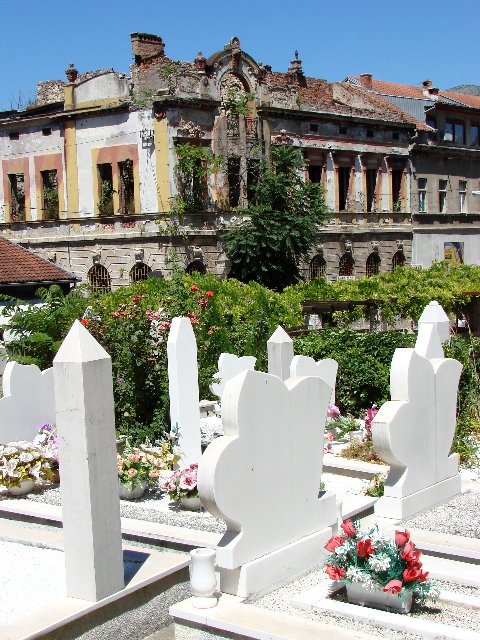 ---
XII.
---
XIII.
Tank and artillery shell casings, etched with traditional designs,
on sale in the shop of a local tinsmith.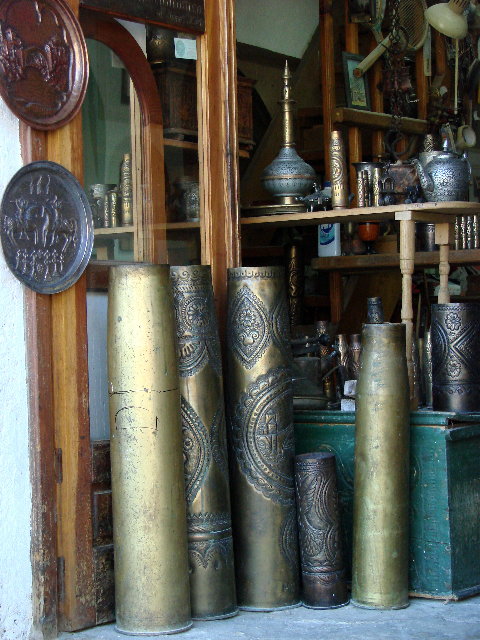 ---
XIV.
Enough said.
---
---
All photos are copyright 2007 by Adam Jones. No copyright is claimed for educational or other non-profit use if the author is credited and notified. For commercial use, please contact the author. Photos are also available in large-size (3072 x 2304), high-resolution versions suitable for printing and framing.

adamj_jones@hotmail.com